CO-EDO LOOP BUS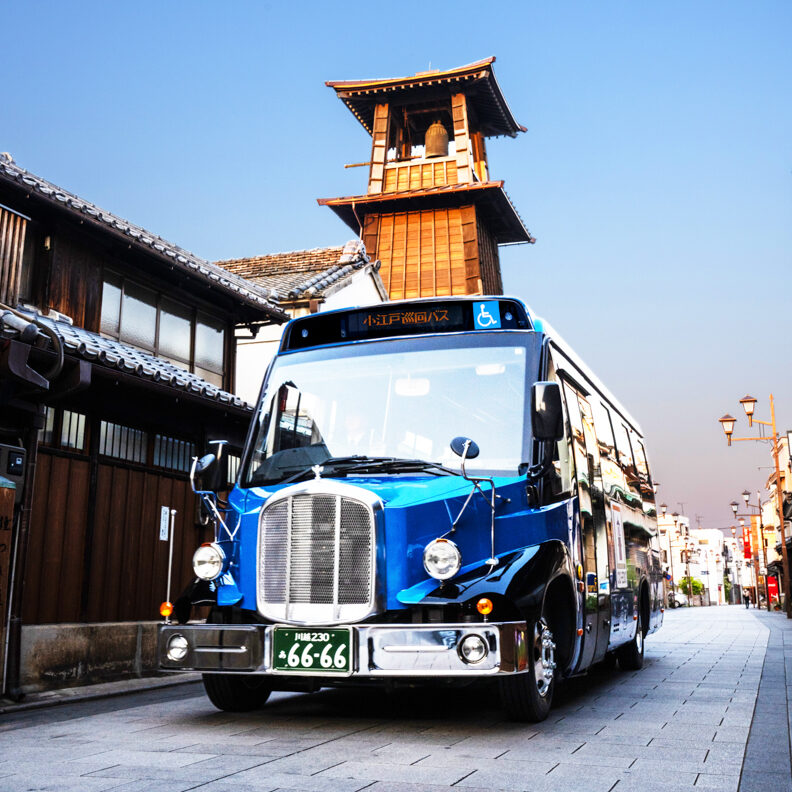 Notification
Let's go sightseeing in Kawagoe on the CO-EDO LOOP BUS!
The CO-EDO LOOP BUS departs from the west exit of Kawagoe Station and runs through sightseeing spots in Kawagoe, such as Kura no Machi, Hikawa Shrine, Kita-in Temple, and Kashiya Yokocho.
 Any bus stop is within a 1 minute walk to tourist attractions. It is very convenient for exploring Kawagoe. The classic bonnet-style bus complimenting the historic Kawagoe cityscape is also popular.

If you show your "Daily Pass" at the CO-EDO Partner Shops, you can receive special services such as food, souvenirs, and discounts.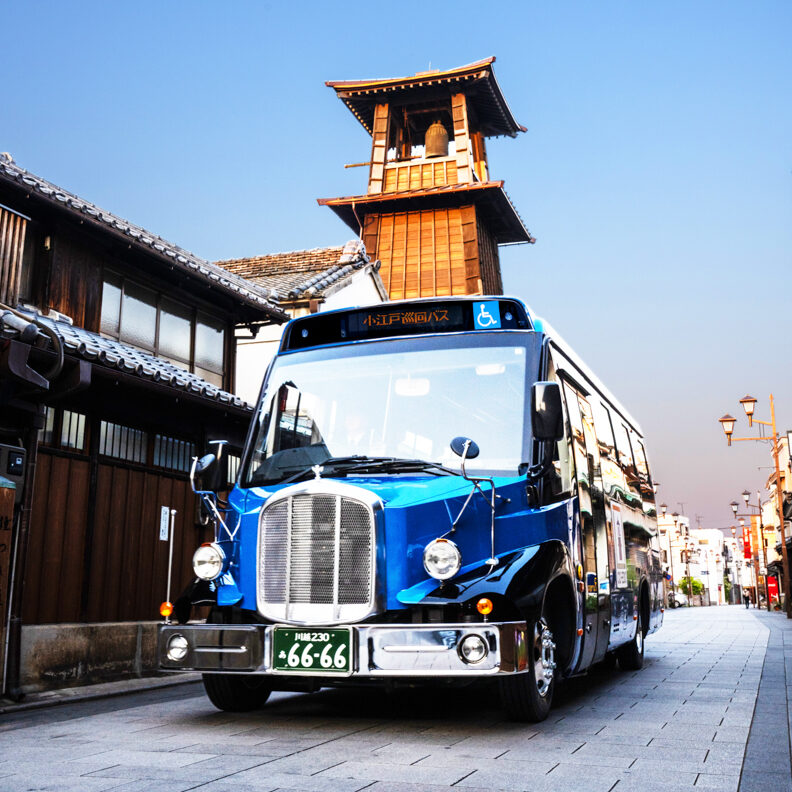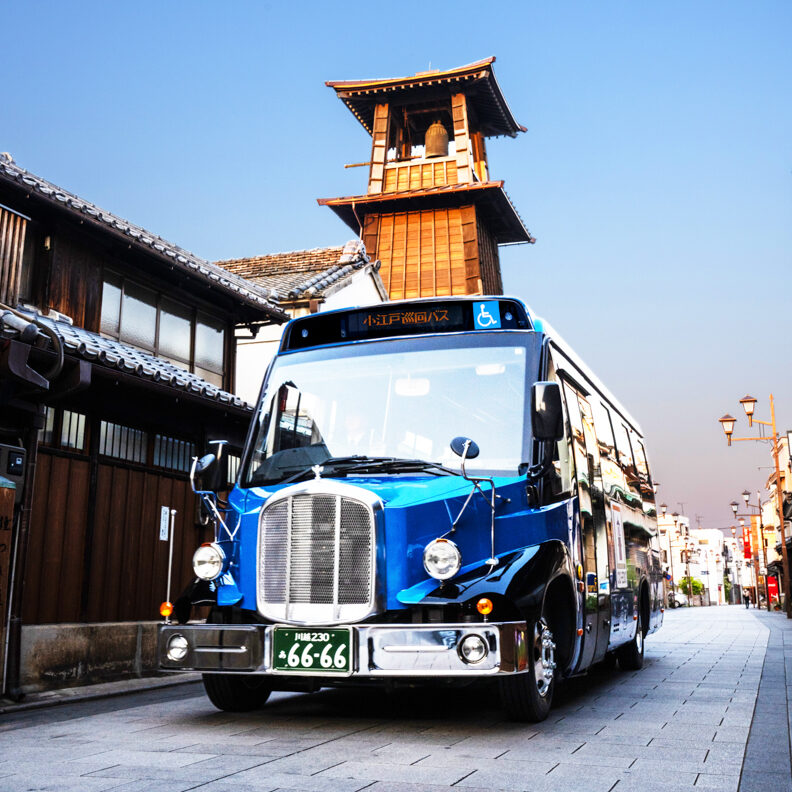 The announcements on the bus are in English and Chinese, so that tourists from overseas can understand it too. Please make use of it when sightseeing in Kawagoe.
You can also use "Koedo Kawagoe Free Coupons", which is a packaged set that includes a train ticket and a one-day pass for the CO-EDO LOOP BUS issued by Seibu Railway, Odakyu Electric Railway, and Keio Electric Railway.
There are two routes available! For "Kita-in Temple" and For "Kura no machi"
There are two routes available. "C01″ (Kita-in, Kashiya Yokocho Route), and "C02″ (Kura no machi, Hikawa ShrineRoute).
Both bus routes depart from "Bus Stop No.2" at the west exit of Kawagoe Station.Route C01 heads towards Kita-in Temple. C02 heads towards Kura no machi.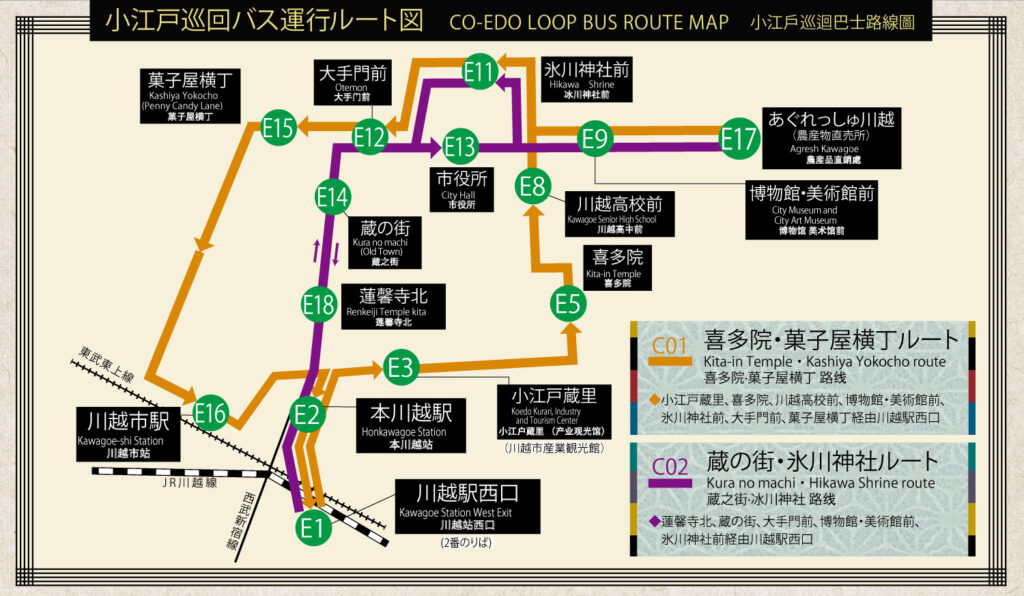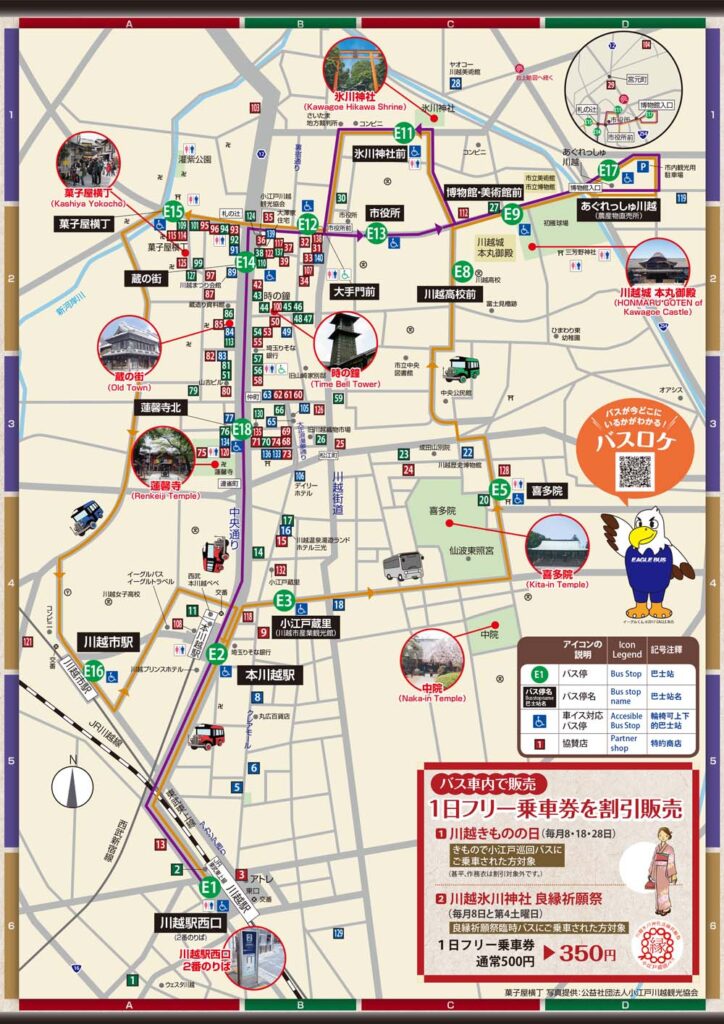 Bus Fleet
The CO-EDO LOOP BUS uses an electric bonnet-style bus and a silver box-type bus. They are all marked with the "CO-EDO" mark.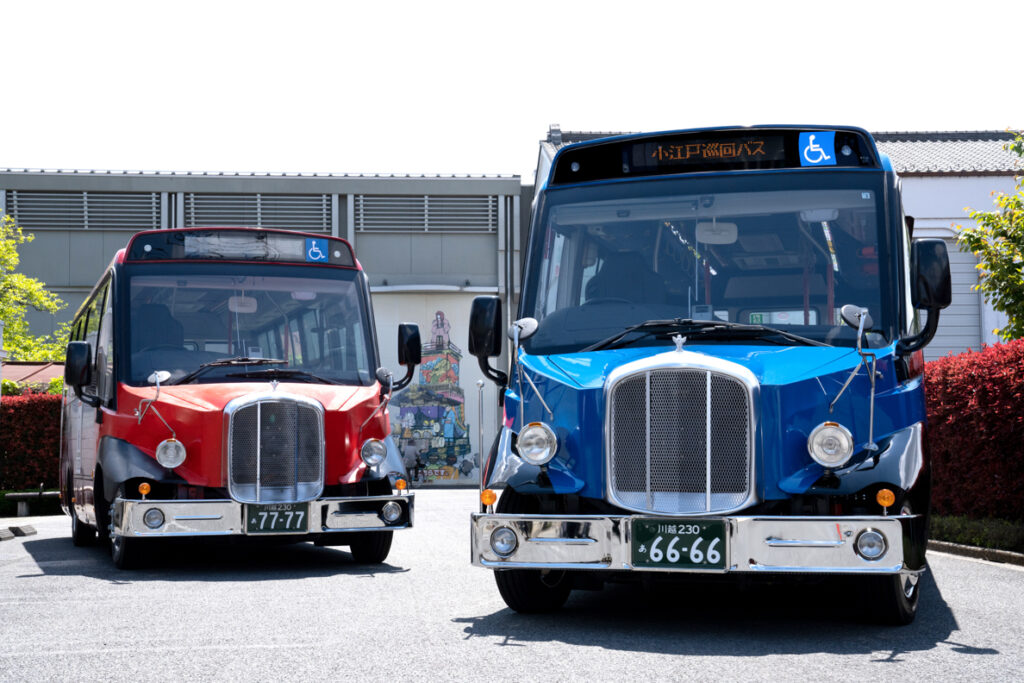 If the bus has this "CO-EDO" mark (shown below) on it, it's a CO-EDO LOOP BUS! (Vehicles without this mark are labeled as "小江戸巡回バス".)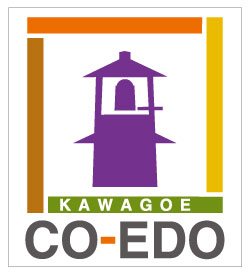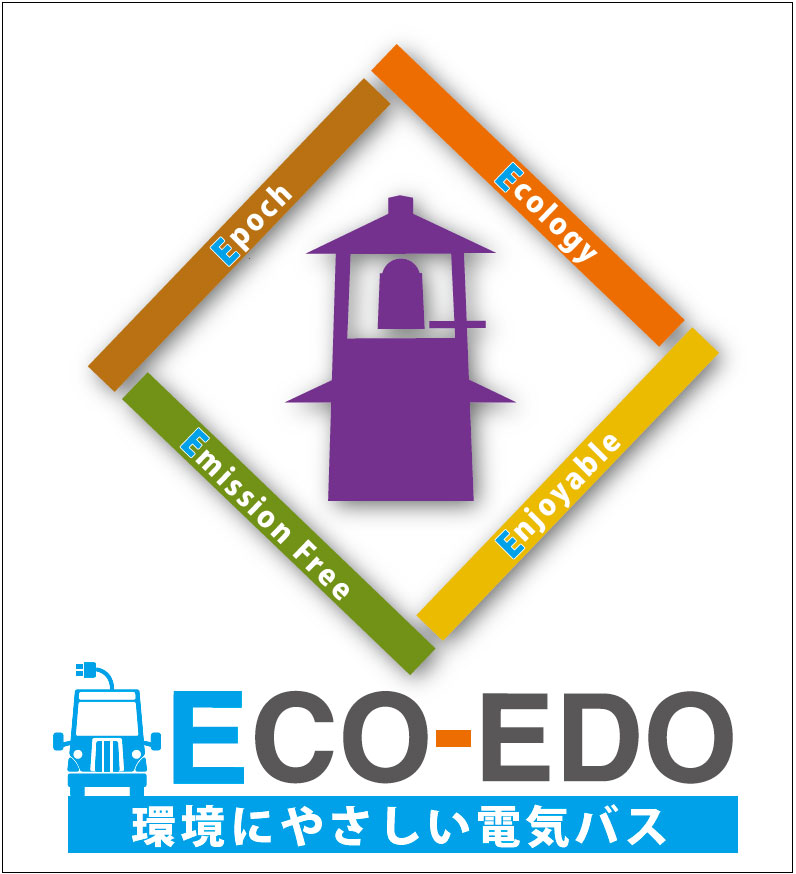 Route map(GoogleMap)
You can receive special discounts and offers by presenting the Daily Pass at our partner shops. Please present your Daily Pass at the partner shops (During checkout, ordering, entering, etc).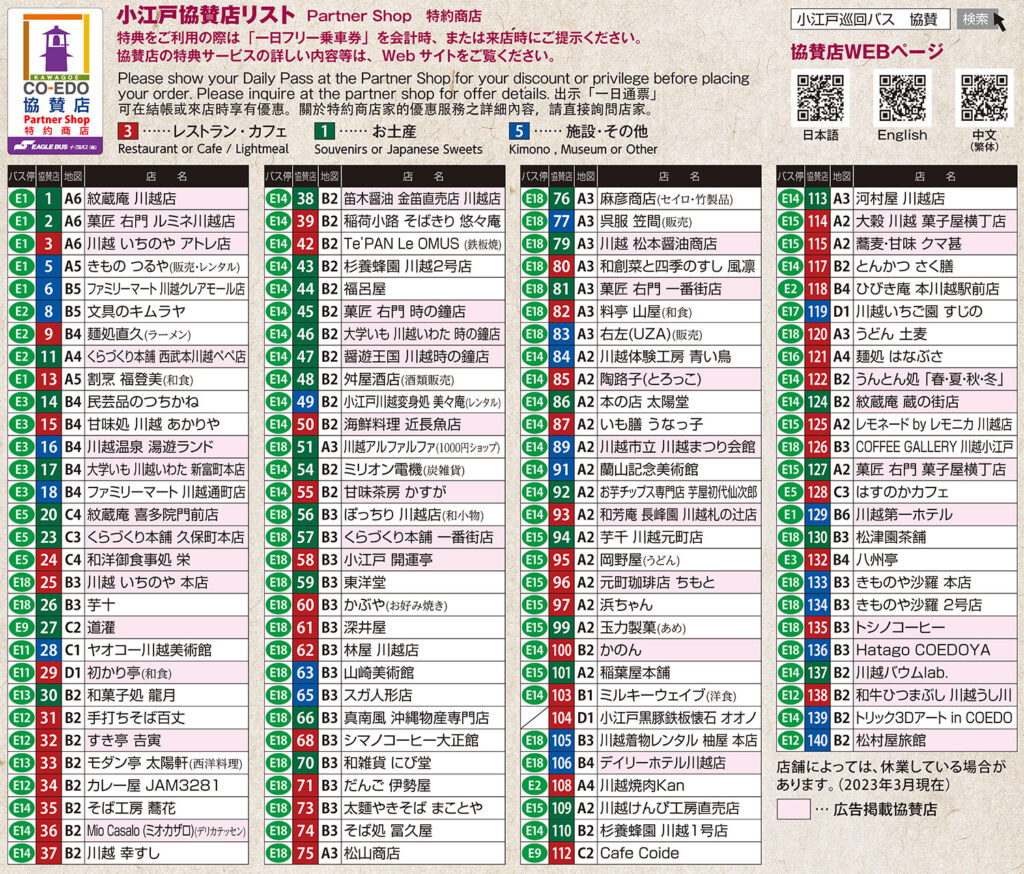 Brochure download and Buslocation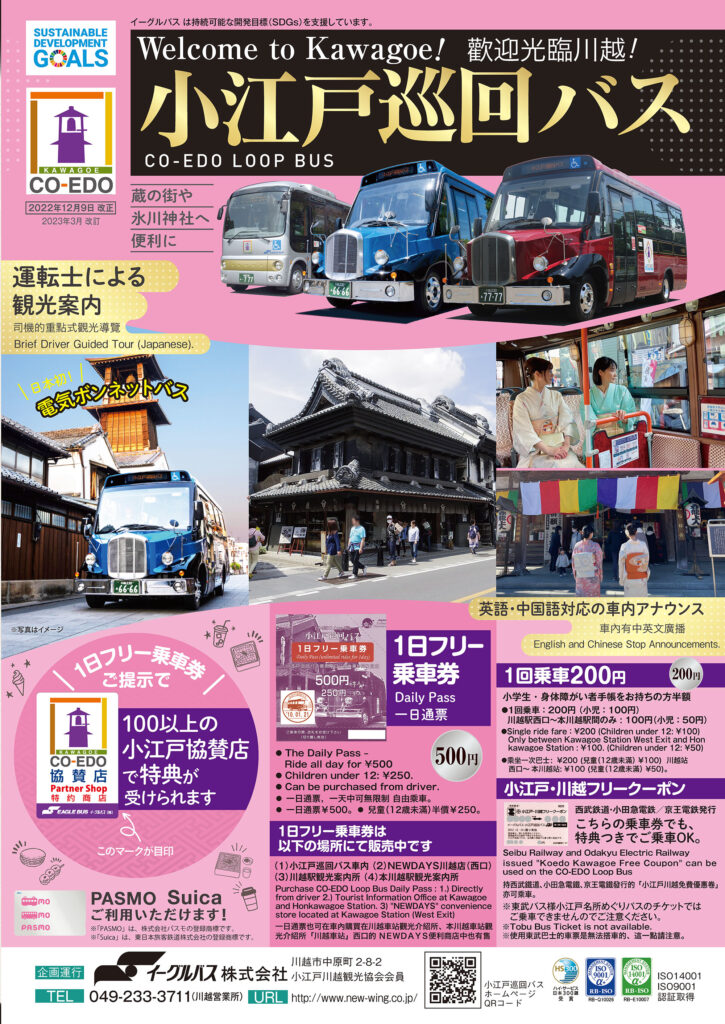 Timetable Brochure are available at Kawagoe Station and Hon-Kawagoe Station Tourist Information Centers.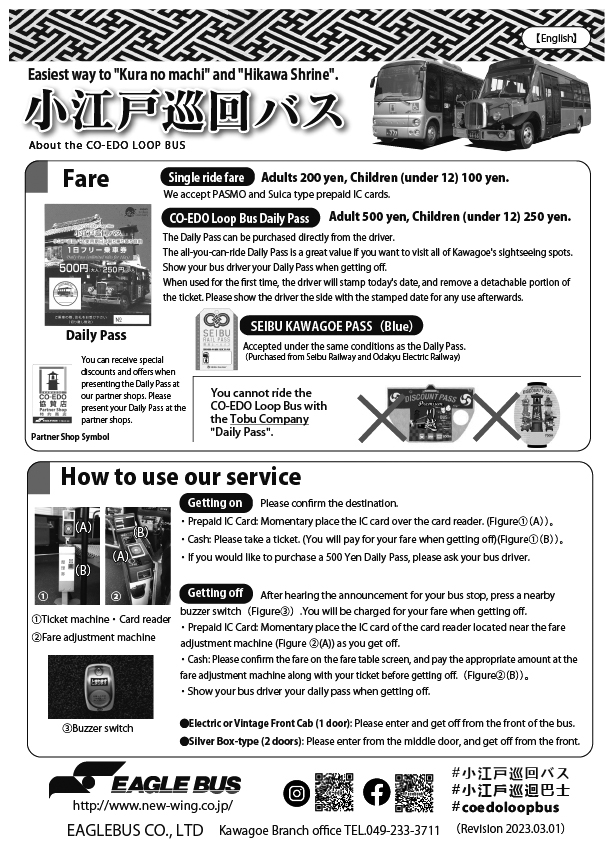 See also how to get on the bus