Time table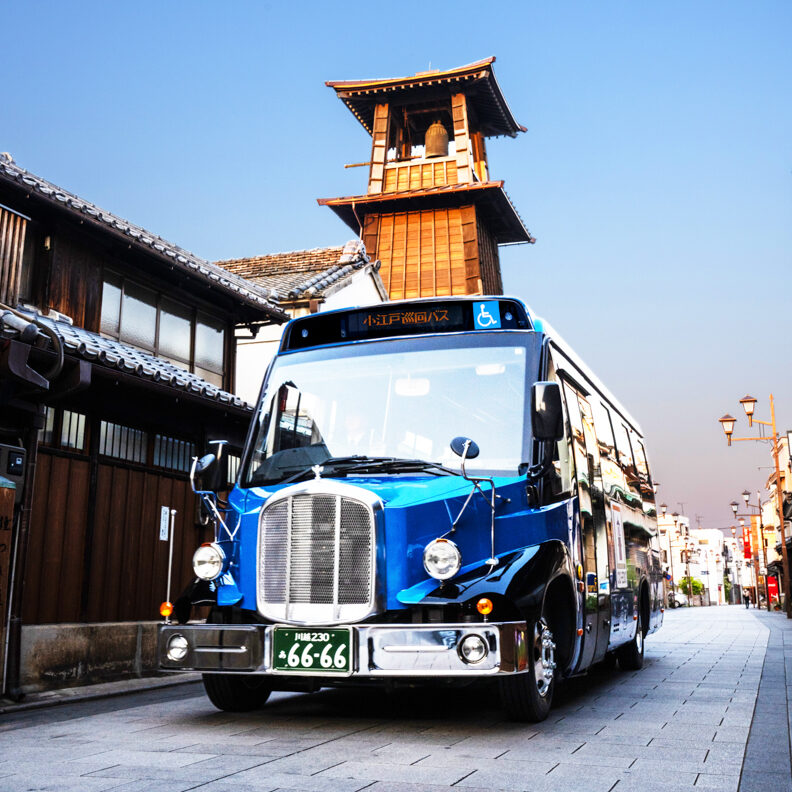 Timetable(revised December 9th)
Timetable for weekdays (Monday to Friday) and weekends (Saturdays, Sundays, and National holidays)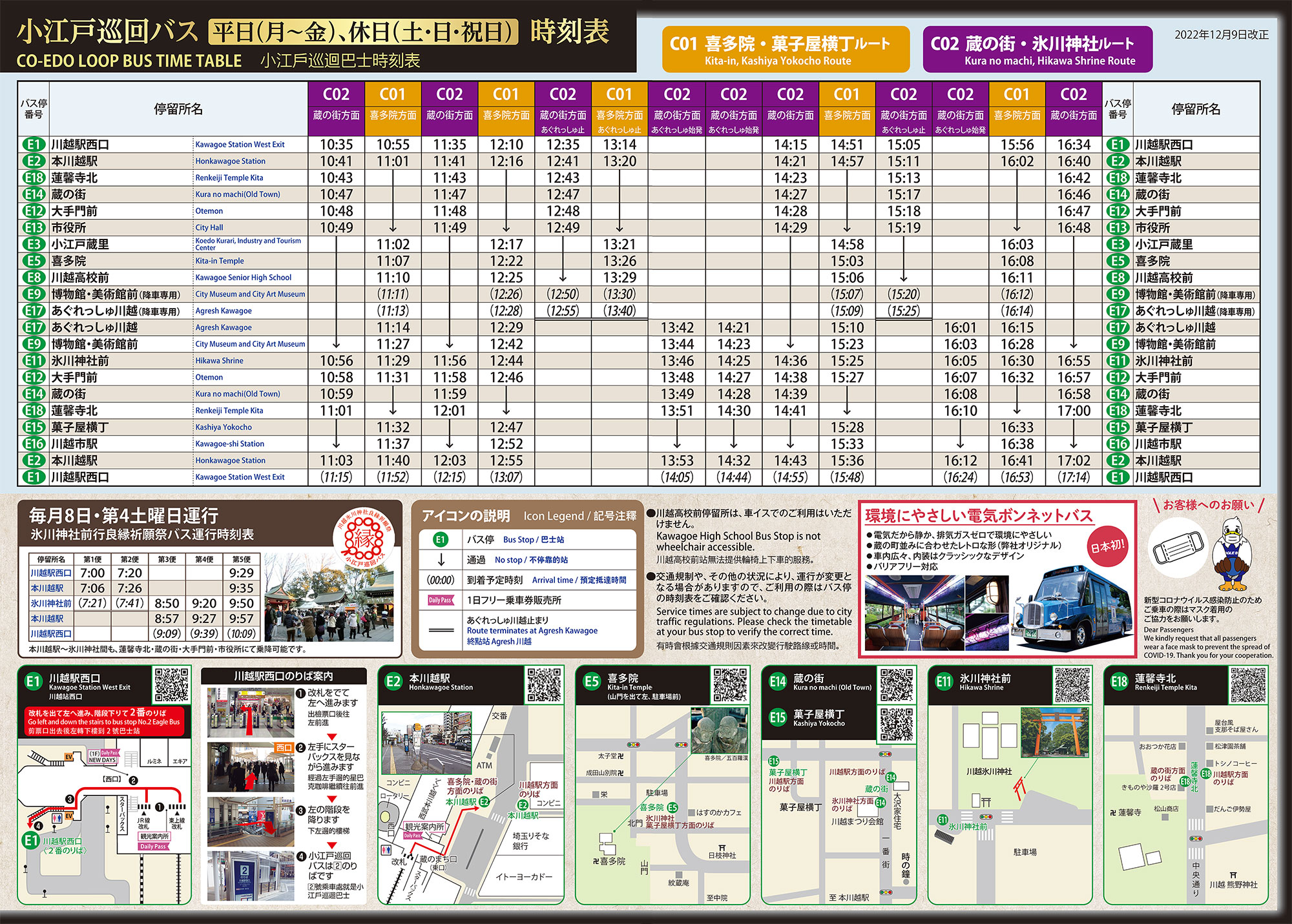 EV classic bonnet-style bus Time Table

Please note that it may not be an EV classic bonnet-style bus due to legal inspections, traffic regulations, and other circumstances.

Wheelchair support for the CO-EDO LOOP BUS
Since Coedo Kawagoe used to be a castle town, the roads in the old town are narrow, so the CO-EDO LOOP BUS operates as a small bus. For this reason, there are only a limited number of wheelchair-accessible stops on the route, and we apologize for any inconvenience this may cause to handicapped passengers and their companions.
When using the CO-EDO LOOP BUS, please check our website, pamphlets, or with the driver to confirm which stops are available in advance.