Hikawa-Shrine Prayer for Good Relationships Festival Bus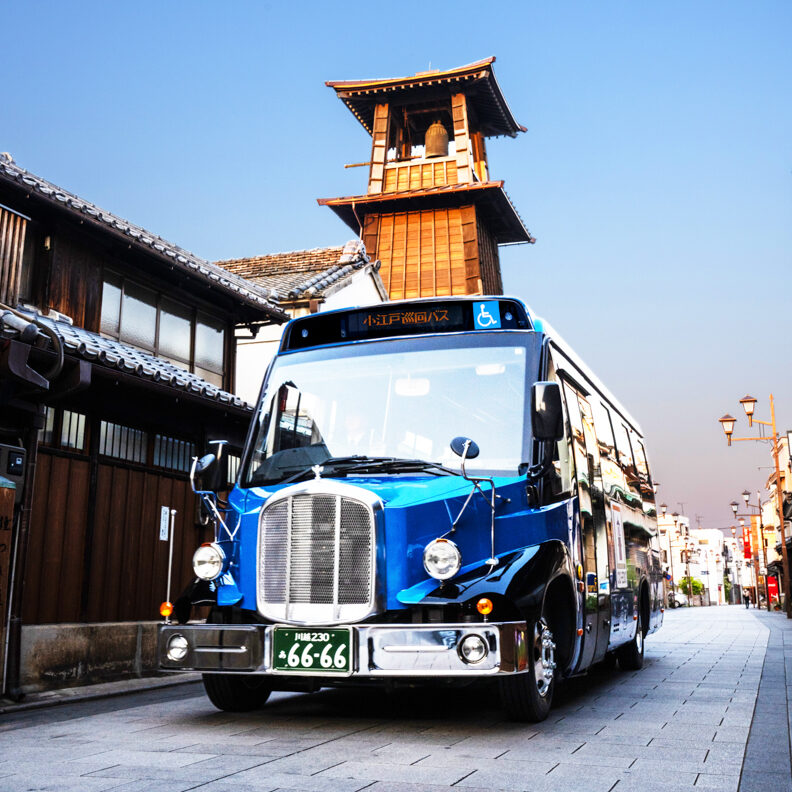 Every 8th day and the 4th Saturday of the month
Operation date: Every 8th day and the 4th Saturday of the month
Service route:
Outward trip
Kawagoe Station West Exit → Hon-Kawagoe Station → (Direct) → In front of Hikawa Shrine
Return trip
In front of Hikawa Shrine → Kita-in Temple → Hon-Kawagoe Station → Kawagoe Station West Exit
※You can also board from Kita-in Temple and Hon-Kawagoe Station.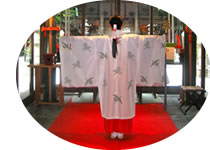 Special discounts for the Daily Pass
A round-trip ticket to Hikawa Shrine and unlimited rides on the CO-EDO LOOP BUS is sold on the outbound bus for a special discount of 350 yen, which is normally 500 yen.
The fare for one ride between each stop is as follows.
【Single ride fare】Adults 200 yen
※Hon-Kawagoe Station → Kawagoe Station West Exit is 100 yen.
     
・We accept PASMO and Suica type prepaid IC cards.
 ≫PASMO、Suica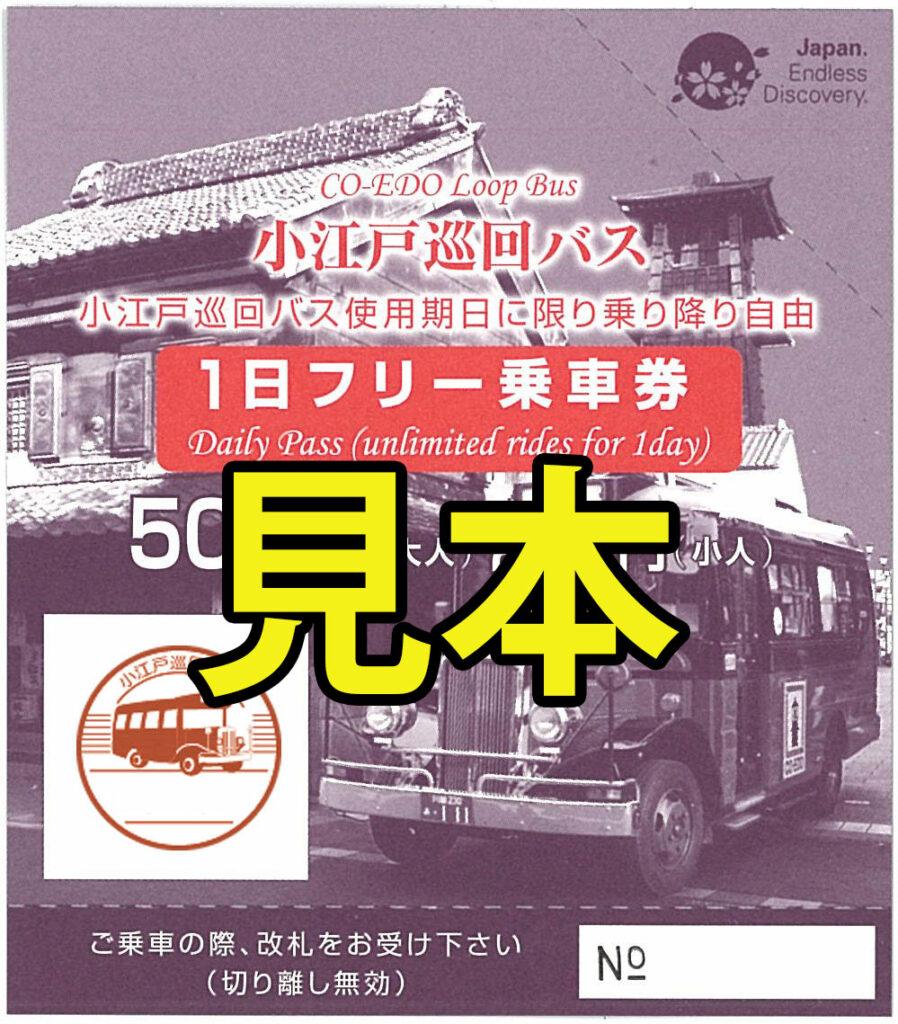 Timetable (Revised March 20, 2021)
Note: Time enclosed in parenthesis below is the estimated time of arrival.
停留所名
第1便
第2便
第3便
第4便
第5便
川越駅西口
7:00
7:20
9:29
本川越駅
7:06
7:26
9:35
氷川神社前
(大鳥居前)
(7:21)
(7:41)
8:50
9:20
9:50
本川越駅
8:57
9:27
9:57
川越駅西口
(9:09)
(9:39)
(10:09)
Bus stop Guidance
You can get on the bus from Kawagoe Station West Exit or Hon-Kawagoe Station. Please check the bus stop information page.
In front of Hikawa Shrine: Temporary stop in front of Otorii
About Hikawa-Shrine Prayer for Good Relationships Festival
Kawagoe Hikawa Shrine holds a good relationship prayer festival at 8:08 a.m. on the 8th and 4th Saturdays of each month. Eagle Bus operates a special bus timed accordingly to this prayer festival.
※Please complete the reception at the shrine office window around 7:50. If there are many people attending, we plan to pray for 80 people at a time, in order.

※Gifts: Marriage charms, lucky charms, etc.
★Kawagoe Hikawa Shrine Homepage http://www.kawagoehikawa.jp/