Kawagoe Kimono Day Discounts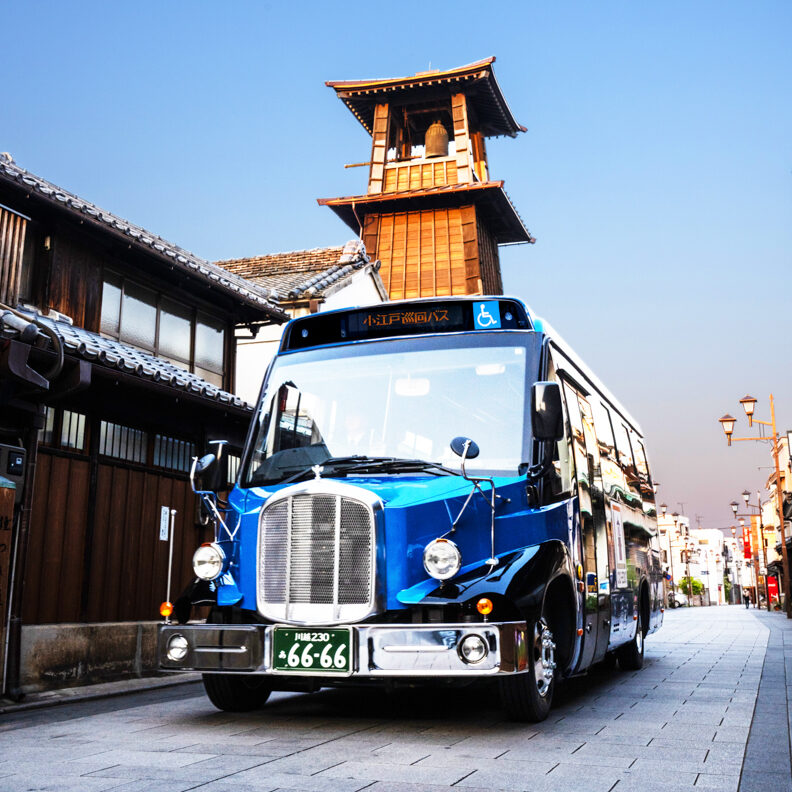 Kawagoe Kimono Day Discounts(Every month on the 8th, 18th and 28th)
On the 8th, 18th, and 28th of each month, which are Kawagoe Kimono Days, we offer a discount on the Daily pass for those who ride the CO-EDO LOOP BUS wearing a kimono.
Please purchase a Daily Pass on the bus.
We will sell a Daily Pass, which is normally 500 yen, for 350 yen.
※Jinbei and Samue clothing do not count as Kimono.
※We accept PASMO and Suica type prepaid IC cards.
 ≫PASMO、Suica
Kawagoe Kimono Day and Events
In July 2011, the 18th of every month was declared "Kawagoe Kimono Day" with the slogan "Kawagoe, a fashionable kimono town" so that more people can enjoy Kawagoe in kimono. The 11th anniversary was celebrated on August 18, 2022, and Kawagoe Kimono Day was expanded to the 8th, 18th, and 28th of each month (days with an "8").
On Kawagoe Kimono Day, events related to kimono are held in Kawagoe City.
If you come in a kimono (Jinbei and Samue are not eligible), there are participating stores that offer discounts and other services.